The winners of The Christy Award were announced recently. Congratulations to all! And very cool to see the Book of the Year (a new award) is the same as the winner of best First Novel.
Lifetime Achievement Christy:
Literary Agent Lee Hough
Christy Award Hall of Fame:
Lynn Austin (eight Christys)
Karen Hancock (four Christys)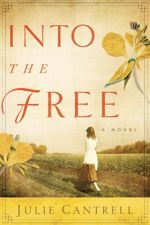 Book of the Year:
Into the Free
Julie Cantrell (David C. Cook)
Contemporary Romance:
The Breath of Dawn
Kristen Heitzmann (Bethany House).
Contemporary Series, Sequels & Novellas:
You Don't Know Me
Susan May Warren (Tyndale House)
Contemporary Standalone:
Not in the Heart
Chris Fabry (Tyndale House)
First Novel:
Into the Free
Julie Cantrell (David C. Cook)
Historical:
Flame of Resistance
Tracy Groot (Tyndale House)
Historical Romance:
Against the Tide
Elizabeth Camden (Bethany House)
Suspense:
Rare Earth
Davis Bunn (Bethany House)
Visionary:
Soul's Gate
James L. Rubart (Thomas Nelson)
Young Adult:
Child of the Mountains
Marilyn Sue Shank (Delacorte Press)